Photography by Demis Albertacci
Jade is a character of the fighting game called Mortal Kombat. She appeared first in Mortal Kombat II as an unplayable character and only was a palette-swap of Kitana, but finally Jade made her debut in Ultimate Mortal Kombat 3.
Jade is Kitana's childhood friend and loyal servant. The main weapon of Jade is a metal staff, but she can also use razor-edged boomerangs. About Jade's personality, she is confident and cheeky in her way and very ruthless with her personal opponents.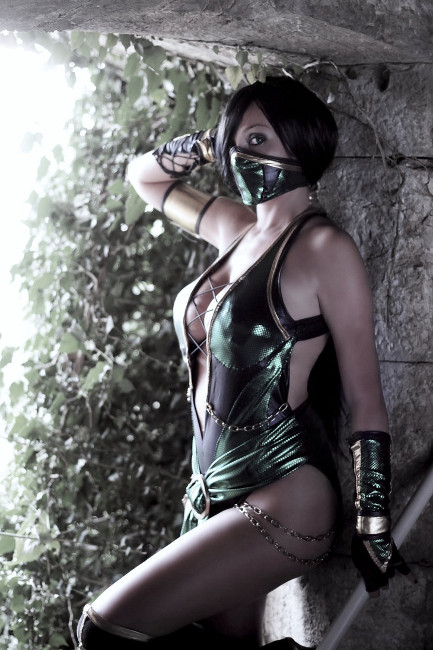 Photography by Daniele Faccioli
With this cosplay, Giorgia Cosplay make a very good job not only with Jade's characterization but with the whole cosplay as well. The colors and textures of the fabrics are just perfect as well as the costume shape!
Written by Guest Contributor: Juby Headshot
[signoff2]
Hey cosplayers! Want a feature of your own? Click here for information on how to submit your cosplay images!