Lineage II is an MMORPG set 150 years before the original Lineage. With a massive player base and free-to-play model, it is a popular game to say the least. Multiple character races, weapons, classes, pets and items allow the user to create a unique character and enjoy endless hours of fun. One of those races is the Elf, skilled in singing, healing magics and archery.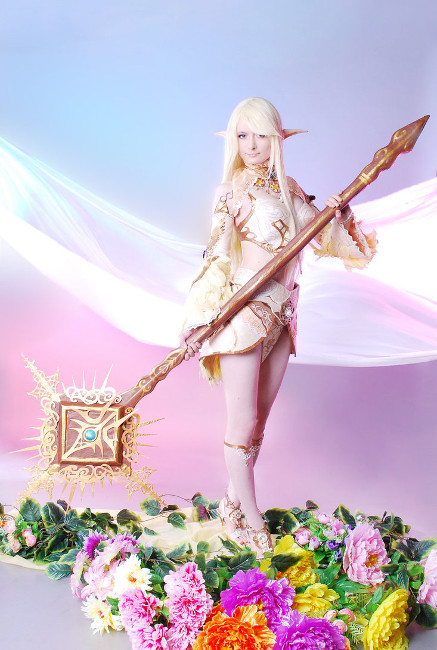 CarambolaG has chosen to cosplay a beautiful elf character wearing the gorgeous Major Arcana Robe. Her elf ears poke out of blonde hair and she is wielding an elegant weapon. The Major Arcana Robe is a two piece comprised of cream with gold accents. The design of the garment is flawless. Not only is the cut perfect but all the details are well executed. She has the gold edge work, the jewel adornments, and matching shoes. CarambolaG is simply stunning and ready to fight in this magnificent cosplay.
Photography by ryszard-redfur
[signoff2]
Hey cosplayers! Want a feature of your own? Submit your photos to our Tumblr page or attach them in an email to [email protected] for a chance to appear on our site!