This week we declared it to be Star Wars week in honor of the announcement of the title of the newest addition to the franchise, The Force Awakens.  Yesterday we featured ATC's beautiful Zombie Bit Me in her epic Princess Leia cosplay.  Now, we venture to the darkness to witness a powerfully stunning Sith Inquisitor cosplay!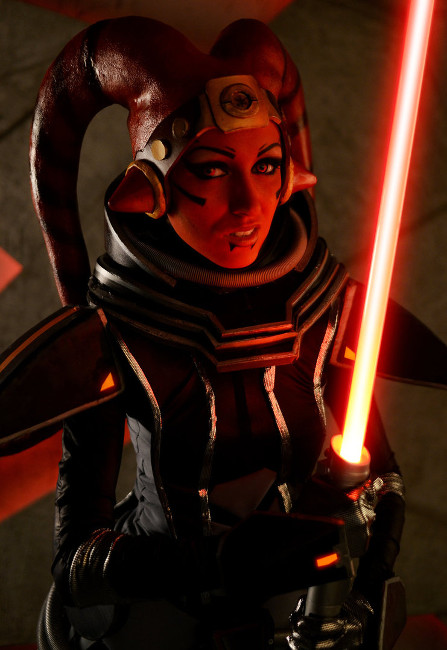 Cosplayer Feyische completely transformed herself from human to Twi'Lek in her wonderful Star Wars cosplay.  She based her appearance on the Sith Inquisitor class from Star Wars MMO 'The Old Republic,' and took care to accurately portray the Twi'Lek race, which would be no easy task with signature head features!  Her body paint is also spectacularly done, with a backdrop that casts an eerie, sinister vibe that we would expect from the Sith.
Check back tomorrow for another epic Star Wars cosplay!
[signoff2]
Hey cosplayers! Want a feature of your own? Submit your photos to our Tumblr page or attach them in an email to [email protected] for a chance to appear on our site!