It's no wonder Juri is one of the funnest Street Fighter characters. She is destructive and ruthless. She can't be tamed and doesn't want to be. She will do anything in her power to achieve her goals. Juri is the first Taekwondo user in the series. She is a member of S.I.N., Shadaloo Intimidation Network, which is the weapons devision of the criminal organization of Shadaloo. Although she wants to avenge the death of her parents, she fights purely for the thrill. She tends to be cunning and manipulative often.
Street Fighter Juri Cosplay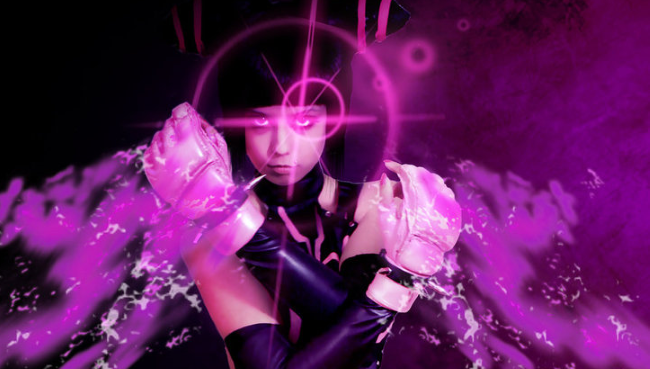 ATC's own, Zombie Bit Me, created this epic Street Fighter cosplay and we love her take on Juri. She portrays the same ruthlessness and determination as Juri. Her costume is incredibly accurate. Her poses demonstrate the strength and great deal of vengeance that fills Juri. The photography and photo effects are perfect for the character. This is one of the most epic Street Fighter cosplays we've laid our eyes on.
Photography by Jason Massie
Written by Guest Contributor: Wonderflexwoman