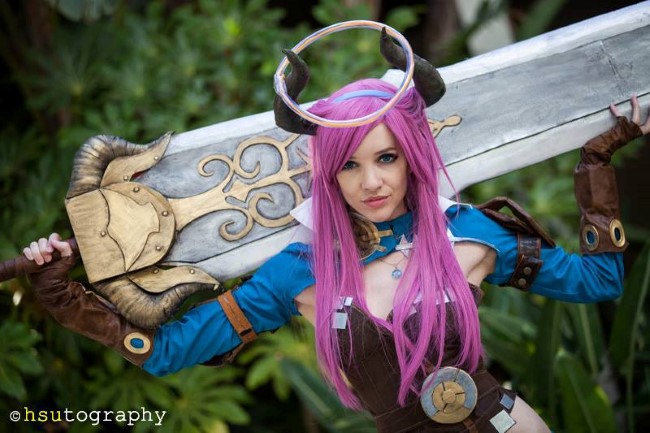 Photography by Tony Hsu
A Slayer from Tera Online is a light armored class that wields a great sword. They usually have melee-heavy damage dealing capabilities. They are a deadly enemy to have, mostly because the powers of the slayer are amazing and any fight could end in great destruction. Beside the Berserker, the slayer is the only class that has 0 mana at the start, and gains mana as it fights. Castanic is a race that a player can choose for his or her character in the game. They are a prejudged people, just because they worked closely with a demon.
Photography by Tom Hicks
This cosplay by Lyz Brickley Cosplay is beautiful in every way. Representing such a powerful character is tough; making it sweet and feminine is even more so. Props go to Lyz in the ways of construction, and presentation. It is refreshing to see something that is not commonly cosplayed. She really won us over in this cosplay.
Photography by Renoben