Japan always seems to know how to make something awesome. While Americans had the goofy alien Mork, from the sitcom "Mork and Mindy", trying to figure out the dynamics of human life, Japan had an equivalent anime called Urusei Yatsura. Though instead of a 30 year old man, Urusei Yatsura features a peppy, cute alien disguised as a schoolgirl named Lum.
Lum is royalty and the daughter of the Oni alien Invader. She is beautiful and lusted after by the boys of the school she attends, but because of an alien misunderstanding she believes she is betrothed to a human boy, much to his dismay and constant verbal refusals. Lum tries her best to help her "darling" though this usually doesn't end well, despite her good intentions. She is capable of flying and generating massive electrical charges.
Cosplayer Goldnessyami brings this cute character to life perfectly wearing Lums signature tiger striped bikini and go-go boots. The two tiny impish horns on her head are a great touch, and the source of Lum's electrical power.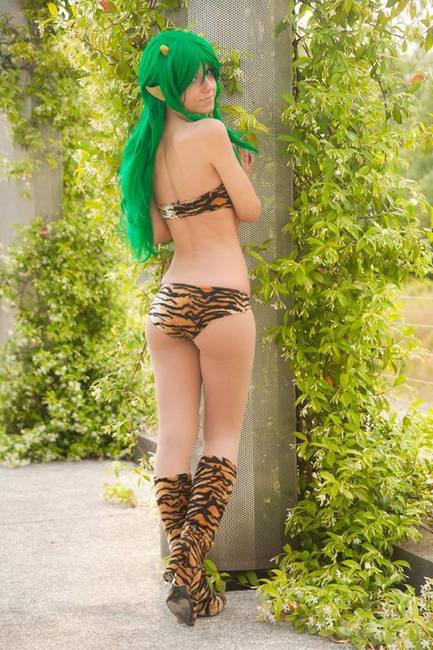 Photography by Giancarlo Bigolin
[signoff2]
Hey cosplayers! Want a feature of your own? Submit your photos to our Tumblr page or attach them in an email to [email protected] for a chance to appear on our site!
Written by Guest Contributor: Erica